Welcome to Lawyer Map™
The #1 lawyer directory with 1496 lawyers in Denver and 193,624 total listings.
David A. Sprecace, P.C. in Denver, CO
David A. Sprecace, P.C. provides high-quality legal services in the areas of federal, state, and local tax controversy and litigation, and business litigation, at reasonable rates. Since earning a Master of Laws degree (LL.M.) in Taxation in 1993, Mr. Sprecace has defended individual and corporate taxpayers in disputes with the I.R.S. and Colorado Department of Revenue, both administratively and in state and federal courts. His professional experience includes tax controversy and litigation concerning employment tax, the Trust Fund Recovery Penalty, liens, levies, audits, offers in compromise, and the innocent spouse provisions. Mr. Sprecace???s business litigation experience includes representation of plaintiffs and defendants in matters concerning contract disputes, construction disputes, mechanics??? liens, civil theft, fraud, misrepresentation, piercing the corporate veil, and others. David A. Sprecace, P.C. strives to offer personal service and excellent results, quickly and cost-efficiently.
David A. Sprecace, P.C. (Trial Attorneys) is practicing law in Denver, Colorado. This lawyer is listed on Lawyer Map under the main category Lawyers - All in Trial Attorneys.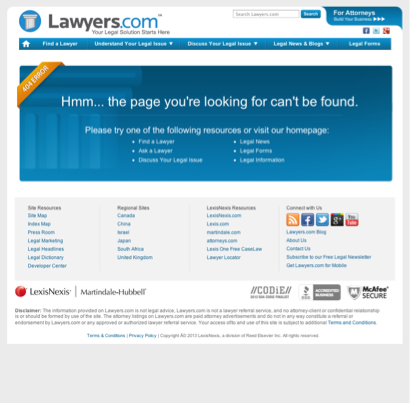 You can reach us on phone number (303) 454-8260, fax number (303) 454-8261 or email address dave@mytaxlex.com. Our office is located on 600 17th ST #2800S, Denver, CO,
---
---
For full contact details to this lawyer have a look at the the column to your right (or scroll if you're viewing this on a mobile device.)
Fees and & free initial consultation
Retainers are accepted
Qualifications
The information below about David A. Sprecace, P.C. is optional and only visible if provided by the owner. Call (303) 454-8260 to learn more.
Bar Admissions
Certification/Specialties
LL.M. in Taxation
Professional Associations and Memberships
Tax Section Council, Colorado Bar Association
Classes and Seminars
The Colorado Business Law Institute, 2014
Education
LL.M. in Taxation, University of Denver; J.D., Law Review, Creighton University School of Law
Ask a question
Update profile
Address
---
David A. Sprecace, P.C.
600 17th ST #2800S
Denver, CO 80202
Contact David A. Sprecace, P.C. to find out about hours of operation / office hours / business hours.
Office hours
---
M-F, 9:00-5:00
Phone
---
Phone: (303) 454-8260
Fax: (303) 454-8261
Email address
---
dave@mytaxlex.com
Lawyers nearby
---
---
david a. sprecace colorado lawyers